Building Forward Better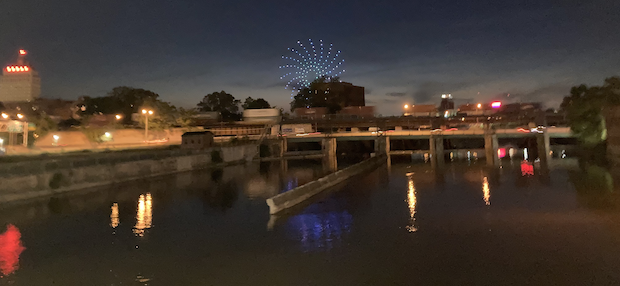 ---
The opportunity, as we come out of the pandemic[1], is to reimagine our future and build forward to address the immediate challenges and create a better future. It's not about "Building Back Better" but about "Building Forward Better."
To the extent that we fail to recognize this, the crises we face—of climate change, biodiversity loss, equity, and social justice—will likely continue to get worse.
Certainly, we need to build resiliency in the face of the "natural" disasters, the public health failures such as we have seen, and the persistence of economic disparity. This latter is of increasing concern even to the rich, who are supposedly benefiting from it. Although it may reduce carbon emissions temporarily, a depressed economy is unable to meet society's needs, address environmental crises, or overcome racial injustice because it is not capable of making the right investments for the future.
We usually think of resiliency as the ability to bounce back from calamity, which suggests maintaining reserves and rainy day funds, strengthening emergency management and preparedness, and creating better channels of public communication—all of which are good things. But isn't what we really want, to bounce forward, to establish a "new normal"? What's been missing is a new paradigm or design pathway that is aimed at regenerating the biosphere, the immediate environment, and the community.
This has particular relevance to our work here in Rochester, where we're seeking to leverage the new Commercial Property  Assessed Clean Energy (C-PACE) program to begin to create an enduring and equitable economic transition. The significance of C-PACE here, and any place where C-PACE is enabled, is the opportunity to generate a flourishing ecosystem of local and regional firms committed to healing the bioregion.
Through this kind of initiative, we also believe Rochester is capable of taking a further step toward creating a socially equitable economic transition to a regenerative society.
This won't be easy or simple. If we're serious about addressing climate change by reducing emissions, we need to focus not just on transportation and energy generation but also—and perhaps to a larger extent—on buildings. Seventy percent of the emissions in Rochester come from buildings and three-quarters of those are from commercial and industrial buildings.
In a new analysis, PACENation's Mike Centore estimates that upgrading Rochester's C&I sector could require—and attract—nearly $1.2 billion in investment this decade, resulting in the addition of more than 13,800 new jobs and $2.1 billion in increased economic benefit, while mitigating more than 785,000 metric tons of CO2 equivalent (CO2e).[2]
Needless to say, this won't just happen by itself. A concerted effort by all sectors of the local community—government, business, and the nonprofit sector—will be needed to achieve the 40% of emissions reductions over 2010 levels by 2030 called for in Rochester's Climate Action Plan, let alone the 50-52% called for by the Biden Administration (which is itself less than half of what's actually needed to stay below 1.5°C [3]).
We have a plan to do this in conjunction with the City, which we're presenting at a Council Work Session on July 22, following which we hope to put together a "civic action team" to help implement the program. Please let us know if you're interested in being a part of this initiative.
________________________
[1] And as of today, we're not there yet. COVID cases are now on this rise again in the U.S., especially in areas with low vaccination rates. The harm that has been done through deliberate misinformation about the vaccines, mostly since the presidential election, as well as the prior campaign of misinformation about the virus itself, is incalculable. 
[2] Details available on request.
[3] The IPCC (which is generally regarded as fairly conservative, since it represents the consensus position of several thousand scientists) has calculated how much CO2e we can emit and still have a 67% chance of staying under 1.5°C of warming—our allowable "carbon budget." We're on track to exceed that budget in the time shown on the clock in the footer at PossiblePlanet.org—six years and 167 days as of the time of this writing (July 17, 2021). See https://climateclock.world/science for details.