Possible Rochester is an initiative of Possible Planet, a national 501(c)(3) Nonprofit
Just in case you're wondering, who appointed these guys anyway? Here's our NYSERDA letter: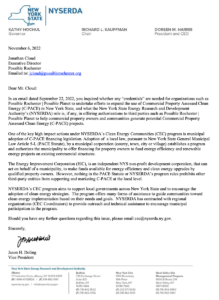 Our Rochester NY initiative is a pilot program that includes a focus on clean energy finance and on building one or more local eco-communities, leveraging the power of property-based investment in energy efficiency and renewable energy. Our business outreach element—PossibleRochester.com— focuses on the opportunities created by a city-wide effort to reduce greenhouse gas emissions, by providing easy access to long-term fixed-rate investment capital for commercial building upgrades. Our community development initiative—PossibleRochester.org—aims to create one or more village neighborhoods, of approximately thirty households each, ideally established as cooperatives, combining the best elements of live-work environments, environmental practices, and inclusion. Some of the residents might choose to work with us, while others would continue the have their regular occupations and enterprises. 
The Possible Planet Rochester Team (for now)
Victoria Zelin & Jonathan Cloud
Co-founders, Regenerative Financing • Possible Planet
Jonathan Cloud
Jonathan is Executive Director and co-founder of Possible Planet, a 501(c)(3) nonprofit. He has been helping catalyze action toward sustainable development in municipalities, communities, and businesses for more than 40 years.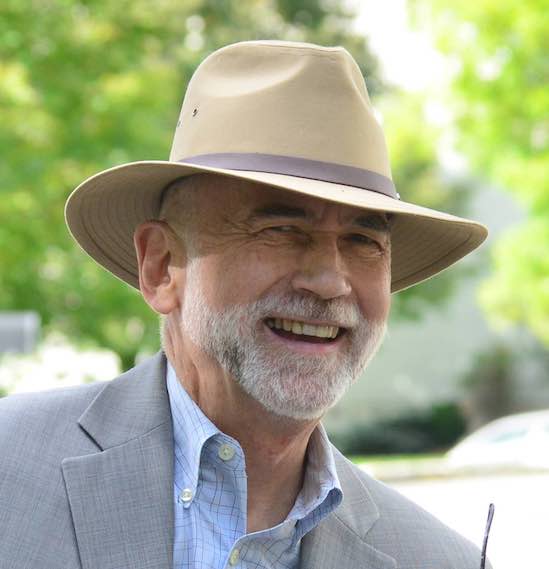 He worked for the Canadian Government in energy and environmental policy, project management, and program evaluation during the 1970s. He then ran a solar design and construction firm pioneering green, state-of-the-art residential building techniques; his work was featured on the cover of Canadian Building magazine.
Jonathan developed and co-led New Jersey's first community energy aggregation program. Since 2013, he has been the chief advocate for amending NJ's C-PACE law and educating staff at the Economic Development Authority (NJEDA), which is tasked with administering the state program. The NJ C-PACE bill is expected to be signed and operational by 2022. Jonathan's speaking and writing on behalf of Possible Planet's New Jersey PACE initiative (NJPACE) have generated a growing awareness of C-PACE within NJ's public, private and nonprofit sectors. Jonathan has examined both successful and other implementations of C-PACE.
Jonathan was a Commonwealth Scholar, educated in Canada, Mexico, France, and New Zealand, and is the recipient of a UN Environment Award for community organizing. He holds a master's degree in sociology from York University in Toronto and a bachelor's degree in psychology and sociology with honors from Victoria University of Wellington, New Zealand. He was Senior Fellow at the Institute for Sustainable Enterprise, Fairleigh Dickinson University, where he hosted sustainability conferences and events for over a decade.
Victoria Zelin-Cloud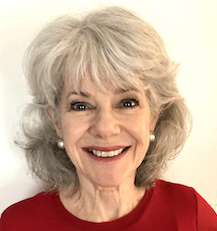 Victoria is co-founder of Possible Planet and Director of Development. She speaks publicly to promote C-PACE, sustainability, and regenerative economic development. Victoria is a passionate and vocal champion for New Jersey PACE (NJPACE) at commercial real estate and other business events and conferences. The central focus of Victoria's life is the transition to a transformative and regenerative future for humanity.
Before Possible Planet, Victoria worked with Fortune 500 clients in the Sustainability Consulting practice of Deloitte Touche Tohmatsu. Previously, she successfully introduced and engaged senior executives in the consulting work of human resources, organizational transformation, and change management firms, serving national and international entities in the public, private and nonprofit sectors. With a love of landmark buildings, Victoria worked for the New York Landmarks Conservancy and was responsible for restorations to the historic Customs House.
Victoria is a trusted coach and leader who convenes, facilitates, connects, and inspires. She listens for needs, articulates the case for change, and helps create possibilities and opportunities for bold, purposeful action.
Victoria has an MBA from Yale University's School of Management with a specialization in organizational behavior and a BA in cultural anthropology, summa cum laude, Phi Beta Kappa, from Duke University.
---
Founding Sponsors

| | | |
| --- | --- | --- |
| | | |