C-PACE saves commercial property owners money on energy with no upfront costs
PACE (Property Assessed Clean Energy) uses the local government's taxing authority to attach a voluntary Special Assessment lien to a privately-owned property in order to secure the financing of energy improvements.
| | |
| --- | --- |
| Here's a 90-second overview of C-PACE | Learn more about C-PACE in Rochester  |
| | |
| | |
---
PACE is a solution to several challenging problems in society today, including:
the high costs of energy
delayed maintenance resulting in under-valued building stock
local unemployment and under-employment
local action to address climate risk
C-PACE is financing used for energy efficiency measures and renewable energy in existing and new commercial buildings (including multifamily, nonprofits, agricultural). No public funds are used. The financing is attached to the property as a special assessment, like a sewer or sidewalk, except that C-PACE is voluntary.
What You Need to Know About PACE in Rochester and Monroe County
In New York State, PACE is:
Commercial only (includes office, retail, 5+unit multifamily, industrial, agricultural, and institutional/nonprofit buildings)
The typical project size is $400,000+ (smaller projects may qualify for on-bill financing)
Provides up to 100% of hard and soft costs for eligible upgrades
Requires senior lender consent, i.e., must be approved by mortgage holders (if any)
Fixed-interest rates for terms up to 20-30 years, tied to the average useful life of the improvements
Typically cash-flow positive from day one through energy cost savings
Must reduce carbon emissions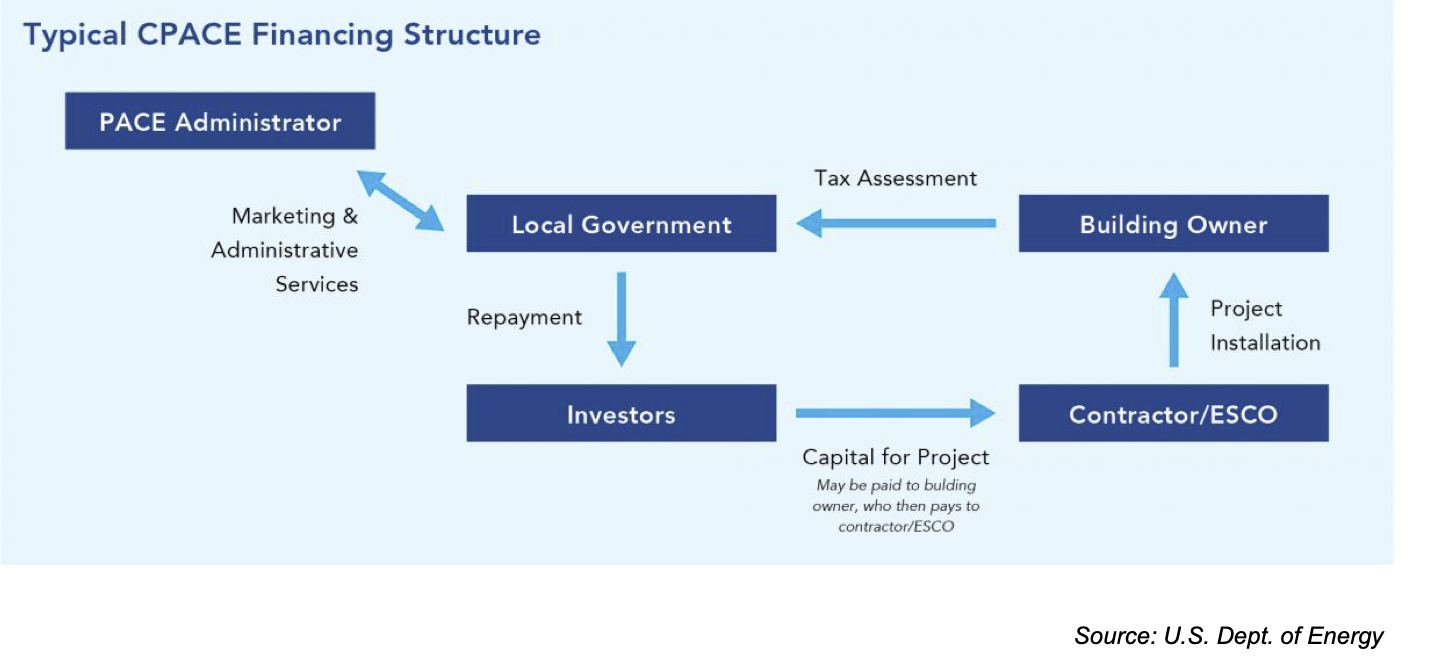 Step up to PACE
Contact Us for more information about C-PACE in Rochester
---
---
Direct Contacts:
Jonathan Cloud, Executive Director
jonathan@possiblerochester.com
908-581-8418
Victoria Zelin, Director of Development
victoria@possiblerochester.com
908-507-3150
---
Founding Sponsors

| | | |
| --- | --- | --- |
| | | |